Aseptic Processing: Principles in Practice

Aseptic Processing: Principles in Practice
Download Course PDF Aseptic Processing
It is well understood that sterility of an aseptic product cannot be determined by direct assessment of the finished product. Therefore, microbiological safety of the product can only be achieved by careful assessment of the hazards and control measures in place to provide the confidence that the items are safe for the patient and fit for use.
Historically aseptic processes have relied heavily on monitoring of the environment, air, surfaces and personnel to verify the success of the process. However, modern aseptic processes require a more holistic assessment of all the protective measures in place within the process and the complex interaction between these control measures, this approach is fully covered within this course.
We guarantee that on completion of this course, with the knowledge gained, you will look at aseptic processing from a new perspective.
Honeyman is renowned for industry leading GMP knowledge-transfer, lectures, consultancy and courses delivered face-to-face. Our Virtual Training now helps you 'keep your space' and stay at the top of your game.
Who Should Attend This Course?
This course is suitable for all members of staff working with aseptic processes in sterile product manufacturing operations, including:
QP's and Quality
Operational Managers
Operations Personnel
Technical and Engineering
Validation
Course Features
+ =
Knowledge + Risk Assessment = Success of an Aseptic Process
Full course notes are provided and a certificate of attendance will be issued to each delegate who attends the full course. Certification is for knowledge gained not just attendance.
Course Objectives
To understand the fundamental mechanisms of contamination transfer from source to product and the protective measures in place to prevent product contamination.
To have the opportunity to work with risk management techniques like HACCP and RMC through practical workshops
To understand the technology associated with cleanrooms and aseptic processes and understand the key control measures and they impact the sterility assurance of the product
To introduce new thinking for validation and risk assessment of the process
To understand the cGMP regulations and guidelines for aseptic processing and to engage in discussions regarding industry changes and best practice.
Course Content
The course programme includes:
Risk Assessment in Aseptic Processing
- HACCP and RMC Techniques
Pharmaceutical Microbiology
Environmental Monitoring
- Viable, Non-viable particles
Bioburden Control & Sterility Assurance
Methods of Sterilisation
- Moist Heat (Porous loads, SIP)
- Filtration
- Dry Heat
Methods of Decontamination - VHP
Clean Utilities - WFI
Cleanroom Design and Operation
HEPA Filters
RABS & Isolator Technology
People as a Source of Contamination
Effective Contamination control
Aseptic Validation
Process Simulation Tests
Aseptic Processing Guidelines and Regulations
Regulatory Trends and Interpretations
Course Dates / Costs Description
Please see the table above for the dates of next courses and the costs.
Honeyman reserves the right to amend any prices at any time. All advertised prices are exclusive of any applicable VAT or local taxes.
Course Terms & Conditions
Click here to read our Aseptic Processing Training Course Terms & Conditions.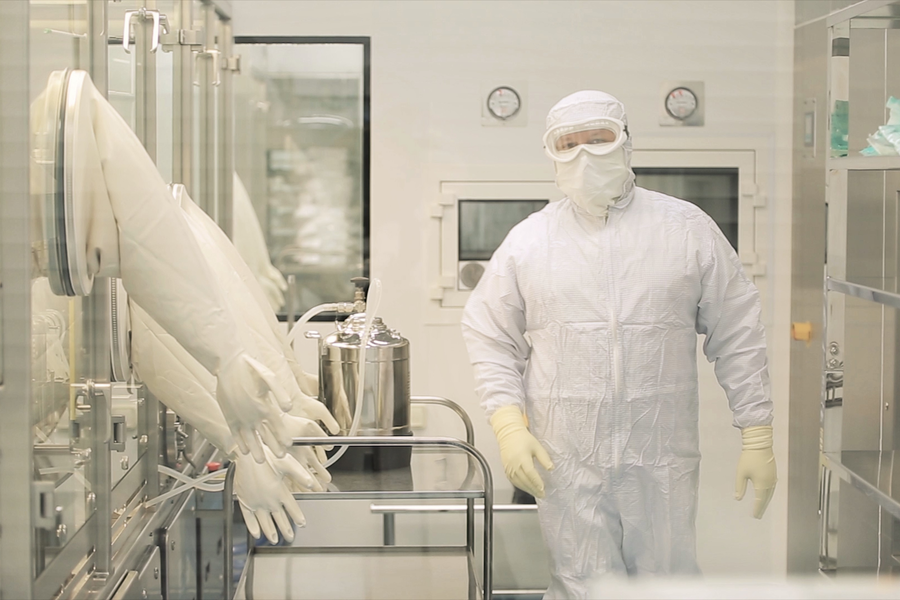 Why Honeyman?
The Honeyman Group has trained thousands of people within the pharmaceutical industry. Our courses continue to remain popular because they provide delegates with a sound understanding of scientific principles in each technical area, complemented by interactive workshops, discussions, practical demonstrations and case studies to put these principles into practice.
All of our courses are delivered by experts who actively work within the pharmaceutical, biopharmaceutical and medical device industries, therefore, we will continue to share pragmatic current best practice advice to enable you to meet current GMP and regulatory expectations.
Our speakers are active in the industry today and are able to provide up to the minute experiences and current best practice advice
We can provide bespoke on site training, perfectly suited to deliver the most effective and relevant training
Read training testimonials from previous delegates and commissioning organisations.
Our Customers: