Cleanrooms: Principles in Practice

Cleanrooms: Principles in Practice
Location: Location TBD
Start Date: Start Date TBD
End Date: End Date TBD
Price: Price TBD
Contact Us »
Cleanrooms: Principles in Practice®
Download Course PDF Cleanrooms Principles-in-Practice®
This Cleanroom Training course provides a holistic view of the design, operation and management of cleanrooms. As leading consultants in sterile process manufacturing, terminal sterilisation and aseptic production, the Honeyman Group has a wealth of experience in the design, build, validation and ongoing monitoring of cleanrooms. Working with many of the world's leading pharmaceutical and medical device manufacturers, the Honeyman Group is currently involved with a number of cleanroom design projects encompassing feasibility studies, design and build specifications and risk assessments. The Honeyman Group's Analytical Services Laboratory works with clients to evaluate, advise upon and develop ongoing environmental monitoring, cleaning validation and disinfectant efficacy programmes.
The course has been developed by industry experts in design, validation, microbiology and quality assurance. The most effective way of understanding cleanroom operations is to be involved in hands-on exercises, demonstrations and workshops, therefore, this course consists of 50% lectures and 50% practical.
Optional: Teesside University Accreditation Assessment is an optional bolt-on for this course – click here for more info on UPCD
Download Accredited Specialist PDF
Who Should Attend This Course?
This course is suitable for Engineers, QA, Validation and Operations personnel.
Course Objectives
Key learning objectives of the Cleanroom Training course are:
To have an increased knowledge of all fundamental principles for all personnel involved in the management and operations of cleanrooms
To be able to apply the knowledge gained to participate in risk assessments and investigations in their own facility
Have been provided the background on how GMP regulations and ISO standards define cleanroom design, operation and validation
Understand the sources of microbiological contamination and how to control and minimise them
Recognise current best practices for gowning, changing and operator qualification
Appreciate the features of facility design and how the type of product and operations influence the design
To understand the qualification of HVAC systems and how to interpret data
To understand key tests involved in qualification, smoke testing and particle counting
To understand how to use impact assessment to define system boundaries and identify critical components
Be able to present a cost-effective approach to validation
Appreciate cleaning and maintaining control
Course Content
Successful design and management cannot solely be based on HVAC, but is part of a holistic approach that covers cleanroom design, operations, HVAC and monitoring processes. This three-day Cleanroom Training course delivers a comprehensive overview of the regulatory and design requirements of the facility, highlights the interaction between materials and personnel within the cleanroom, examines the principles of HVAC design, filters and air filtration, and provides guidelines for ongoing contamination control through environmental monitoring and cleaning.
Day One
Cleanroom Design
Microbiology Refresher
Pharmaceutical Cleanrooms
HVAC Systems
Microbiology Practical
HEPA Filters
Day Two
RABS and Isolators
Cleaning and Disinfection
Environmental Monitoring
Particle Monitoring
Testing and Classification
People as a Contamination Source
Risk Management of Contamination
Day Three
Behaviours and Disciplines
Clothing
Energy Considerations
Comparison of EU and US Standards
Qualification
Microbiological Practical Results
Course Dates / Costs Description
Please see the table above for the dates of next courses and the costs.
Please note: Our online booking system works in £GBP. The € Euro price is a guide price only. The final € Euro amount payable online will be the current exchange rate of the £GBP amount.
If you wish to raise a purchase order or pay via any other means than Credit Card for a booking then these € Euro guide prices will prevail as being the booking cost despite any fluctuation in exchange rates.
Honeyman reserves the right to amend any prices at any time. All advertised prices are exclusive of any applicable VAT or local taxes.
Course Terms & Conditions
Click here to read our Training Course Terms & Conditions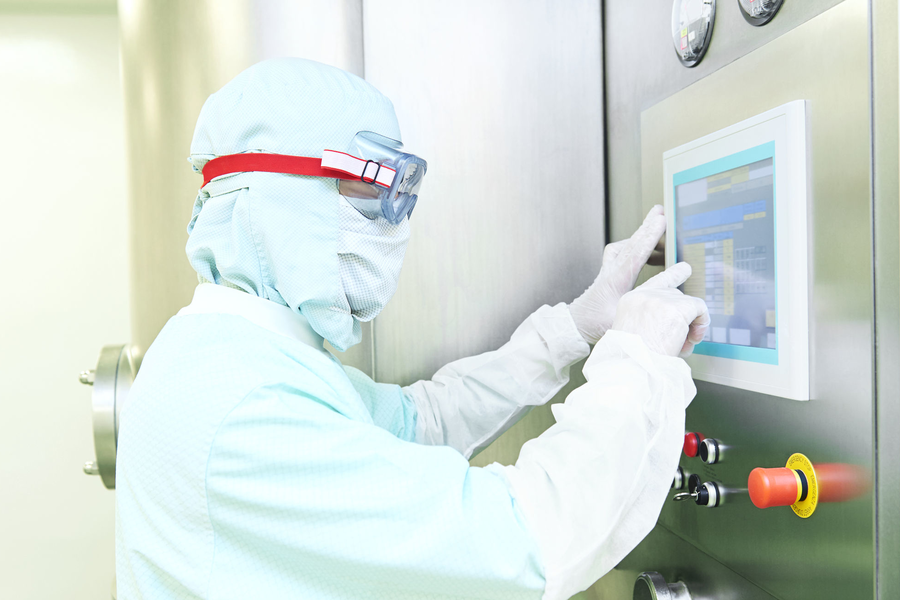 Why Honeyman?
The Honeyman Group has trained thousands of people within the pharmaceutical industry. Our courses continue to remain popular because they provide delegates with a sound understanding of scientific principles in each technical area, complemented by interactive workshops, discussions, practical demonstrations and case studies to put these principles into practice.
All of our courses are delivered by experts who actively work within the pharmaceutical, biopharmaceutical and medical device industries, therefore, we will continue to share pragmatic current best practice advice to enable you to meet current GMP and regulatory expectations.
Our speakers are active in the industry today and are able to provide up to the minute experiences and current best practice advice
Accredited Specialist Training on selected courses in conjunction with Teesside University
We can provide bespoke on site training, perfectly suited to deliver the most effective and relevant training
Read training testimonials from previous delegates and commissioning organisations.
Our Customers: