Pharmaceutical Training

Bringing pharmaceutical training to life
Current Requirements for Cleaning Validation
Current Requirements for Cleaning Validation
Download print friendly PDF Current Requirements for Cleaning Validation
Validation of cleaning procedures is critical for any cleaning programme as defined in the current GMP Guidelines (Annexe 15, Section 10): "Cleaning Validation should be performed in order to confirm the effectiveness of a cleaning procedure for all product contact equipment"
Since the first statement regard cleaning in the GMP Regulations, the number of guidelines in regard to Cleaning Validation has greatly increased, especially since 2000. This has coincided with the increased focus by regulators within this area.
This course covers topics such as the development of regulatory expectations, effective cleaning procedures and the validation and control of these procedures. It will cover all areas of Cleaning Validation from the inception of a cleaning strategy and policy through the development and performing of the exercise to the maintenance of the validated cleaning regimes.
For those new to this area, this course provides a detailed and structured introduction to cleaning validation, whilst for those who have been working in the field for some time this up to the minute course will provide details of current best practice, cGMP expectations, industry trends and regulatory issues for both the EU and US markets. 50% of the course will be spent in lectures and the remainder will be spent performing practical exercises and in interactive workshops. It will cover subjects such as development of regulatory expectations, effective cleaning procedures and disinfectant regimes, development of effective cleaning techniques, interactive case studies and the validation and control of these procedures.
Who Should Attend This Course?
This course will be beneficial to new comers and experienced personnel from QC, validation, engineering, production and QA.
Course Objectives
Upon completing the course delegates will:
Understand the key GMP requirements for cleaning validation and verification
Understand the methods of cleaning including manual, automated or COP
Be able to develop effective cleaning procedures
Understand the significance of product development data in cleaning validation
Develop approaches to cleaning validation based on scientific rationale
Develop cleaning validation protocols, define worst case locations, set limits and define acceptance criteria
Apply best practice techniques for direct surface sampling and recovery
Understand the suitability and technology associated with specific and non specific analytical techniques
Apply risk assessment techniques to cleaning validation
Understand the importance of maintaining the cleaning validation state: cleaning stability studies and change control
Course Content
The course will cover the following:
Methods of Cleaning: Manual/Automated
Risk based approach to cleaning validation requirements and cross contamination
Cleaning Procedures: Cleaning Validation Master Plans/Establishing Methods of Cleaning
Cleaning Procedures: Protocol Development/Development of Cleaning Acceptance Criteria/Cleaning Reports
Analytical Cleaning Methods: Analytical Methods/Sampling Techniques
Maintaining the Cleaning Validation State: Cleaning Stability Studies/Change Control
Industry Case Studies: From API to Finished Products/Regulatory Requirements including Annex 15 (2015)
Why Honeyman?
Course Dates / Costs Description
Please see the table above for the dates of next courses and the costs.
Please note: Our online booking system works in £GBP. The € Euro price is a guide price only. The final € Euro amount payable online will be the current exchange rate of the £GBP amount.
If you wish to raise a purchase order or pay via any other means than Credit Card for a booking then these € Euro guide prices will prevail as being the booking cost despite any fluctuation in exchange rates.
Honeyman reserves the right to amend any prices at any time. All advertised prices are exclusive of any applicable VAT or local taxes.
Course Terms & Conditions
Click here to read our Course Terms & Conditions.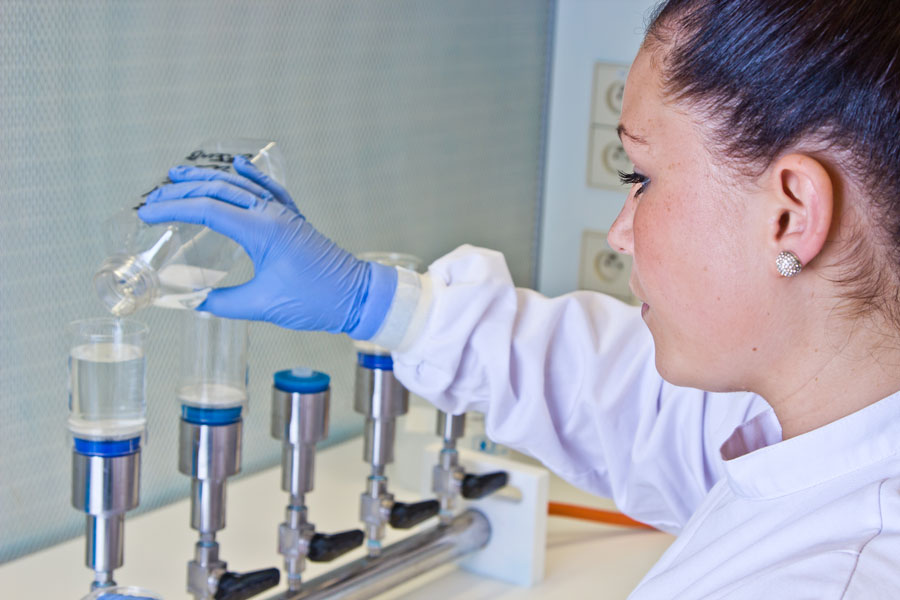 Training
Why Honeyman?
All of our speakers are active in the industry today and are able to provide up to the minute experiences and current best practice advice
Accredited Specialist Training in conjunction with Teesside University
We can provide bespoke on site training, perfectly suited to deliver the most effective and relevant training
Our Customers: